The Problem
The Chicago Transit Authority faced a dilemma with its 20-year-old fare payment system. Not only did obsolescence issues make it difficult and costly to maintain, the aging system didn't have the technology to meet legislative requirements unifying the region's three major agencies on a single system by 2015.
*Key Stats
Over 1 billion transactions processed on Ventra
Over 5 million active Ventra accounts
6.7 million Ventra cards issued  
App sales at 22% of all Ventra sales, including Metra
$76 million; 3.2 million transactions in Ventra mobile app sales
*As of 2012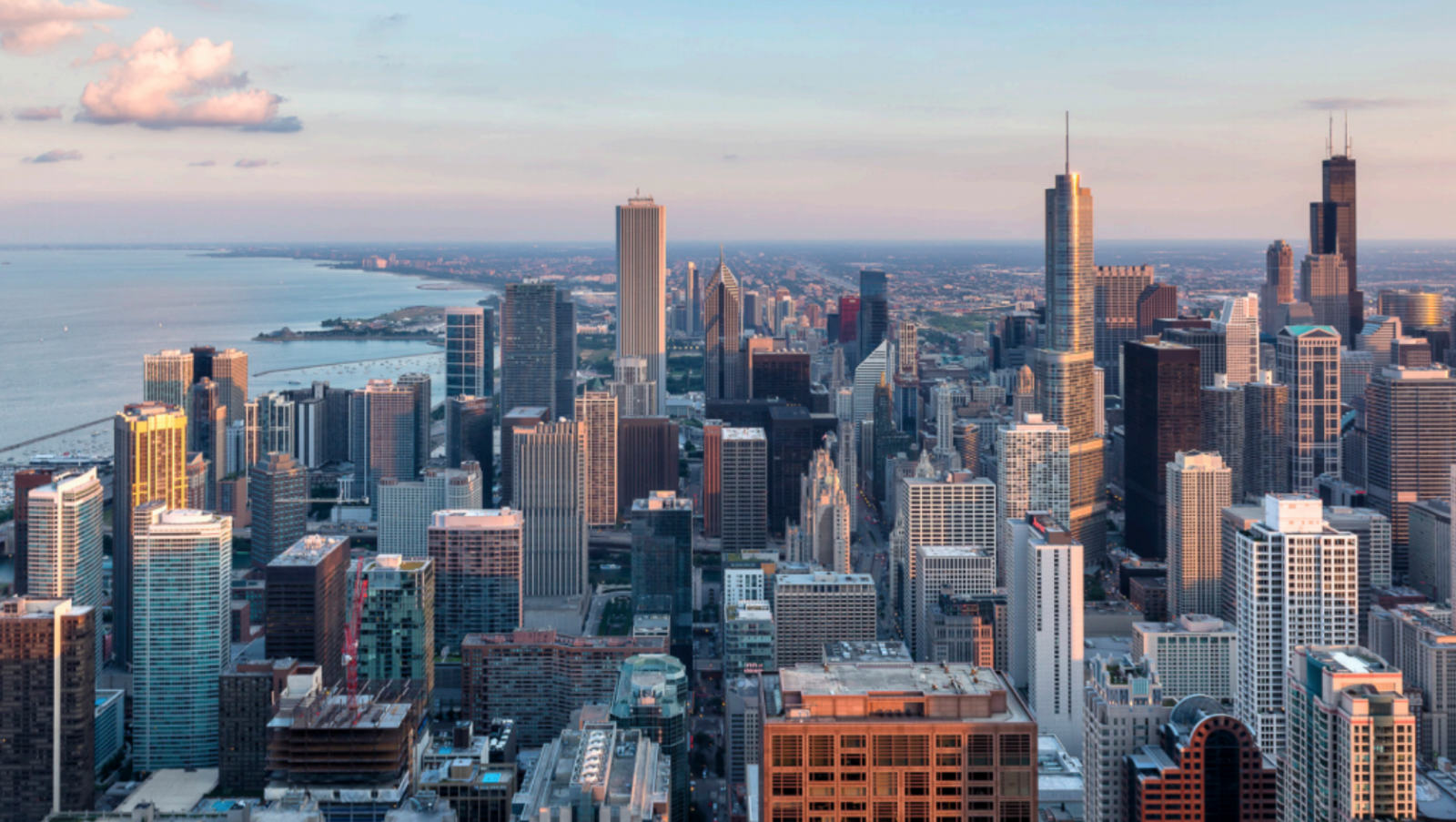 Chicago is a classic U.S. destination – from trademark foods and restaurants to clubs that have launched many comedians or musicians, to diverse architecture fronting the Chicago River, to unique cultural neighborhoods. Chicago is also home to the second-largest public transit system in the U.S., covering the city and 35 neighboring communities. On an average weekday, 1.6 million rides are taken on the Chicago Transit Authority (CTA), the region's major public transit provider of rail and bus service.
In addition to CTA, regional transit services are also provided by partner agencies Metra commuter rail and Pace suburban bus, both of which connect with CTA bus and rail in numerous locations throughout the area.
Forward-thinking and revolutionary strategy
In 2009 the CTA went out to bid to upgrade its current fare collection system to an Open Standards Fare System. The goal was to introduce a future-proof system that would enhance the customer experience with new payment options including contactless bankcards and, eventually, compatible mobile phones.
In 2011 Cubic was selected to deliver its account-based solution for open payment.
In the fall of 2013, the CTA, Pace and Cubic rolled out Ventra. Built using the Cubic Back Office which features Account-Based Transaction Processing, Ventra is an open-payment system for which the CTA issues the Ventra-branded card that includes a transit account customers can manage online.
While traditional card-based systems keep the passenger data and stored value on the card to interact with "smart" devices, with Account-based Transaction Processing this is moved to the back office, along with fare policy, fare products and fare pricing. The Cubic Back Office makes it easier for agencies to manage changes instead of sending updates downstream to all readers in the system infrastructure. The system, like Ventra, also delivers valuable data for the agencies to gain a regional overview for understanding travel patterns and other insights that enhance the delivery of transit services
With an account-based system like Ventra, customers have the ability to fund and manage their transit account online through the agency's website, where they can take advantage of discounted fare products such as seniors, disabled, military or students. The system's open payment functionality also gives customers the convenience and freedom to "tap and go" for travel using the contactless bankcards already in their wallets. In addition to bankcard "tap and go," Ventra supports mobile payment technology through Apple Pay, Google Pay and Samsung Pay.
Regional unification – the Ventra mobile app
With Illinois state law requiring CTA, Pace and Metra to adopt a universal fare system by 2015, Metra needed a way to transition from a paper-based system and provide its riders who otherwise couldn't participate in the original Ventra account-based contactless smart card system the ability to do so. However, because Metra is a proof-of-payment system relying on ticket inspection by a conductor, this posed a challenge. In partnership with Cubic, CTA, Metra and Pace moved forward with the logical next step – creating an app that essentially puts Ventra and Metra vending machines in their customers' hands.
The Ventra mobile app – rolled out in November 2015 – allows riders of the three regional agencies to meet their ticketing needs with ease and convenience. Travelers have a one-stop app for managing their trips, making payments, and receiving real-time alerts across all public transit services in the Chicago region.
Ventra customers can use the app to add value to and manage their account including ordering and registering a Ventra card, checking balances and managing payment and auto load. The app has reduced costs associated with customer help calls and other costs including distribution of paper or plastic fare media.
In future phases, new features will include a regional trip planner, mobile wallet integration and the ability to load a virtual Ventra card on an NFC mobile phone. With the virtual Ventra card, riders will be able to simply tap their mobile devices at CTA rail turnstiles and as they board CTA and Pace buses to pay Ventra fares, making their phone a universal payment tool.
Servicing Ventra system
Cubic provides customer-facing, management and operational services for the CTA that has enabled the agency to meet its goals of modernizing the fare payment system and maximizing convenience and account security for its customers.
The Results
Cubic was awarded a 12-year contract to design, build, operate and maintain Ventra, Chicago's regional fare payment system based on Cubic's account-based open payment technology. The CTA was awarded the 2016 American Public Transportation Association's Innovation Award for distinguished innovation among North American transit systems for the Ventra transit app.