The result? 
Video intelligence that can be overwhelming.
It's not just a matter of capturing video; rather, you need to extract the most critical information while making sense of information that often travels across global networks. 
We can help.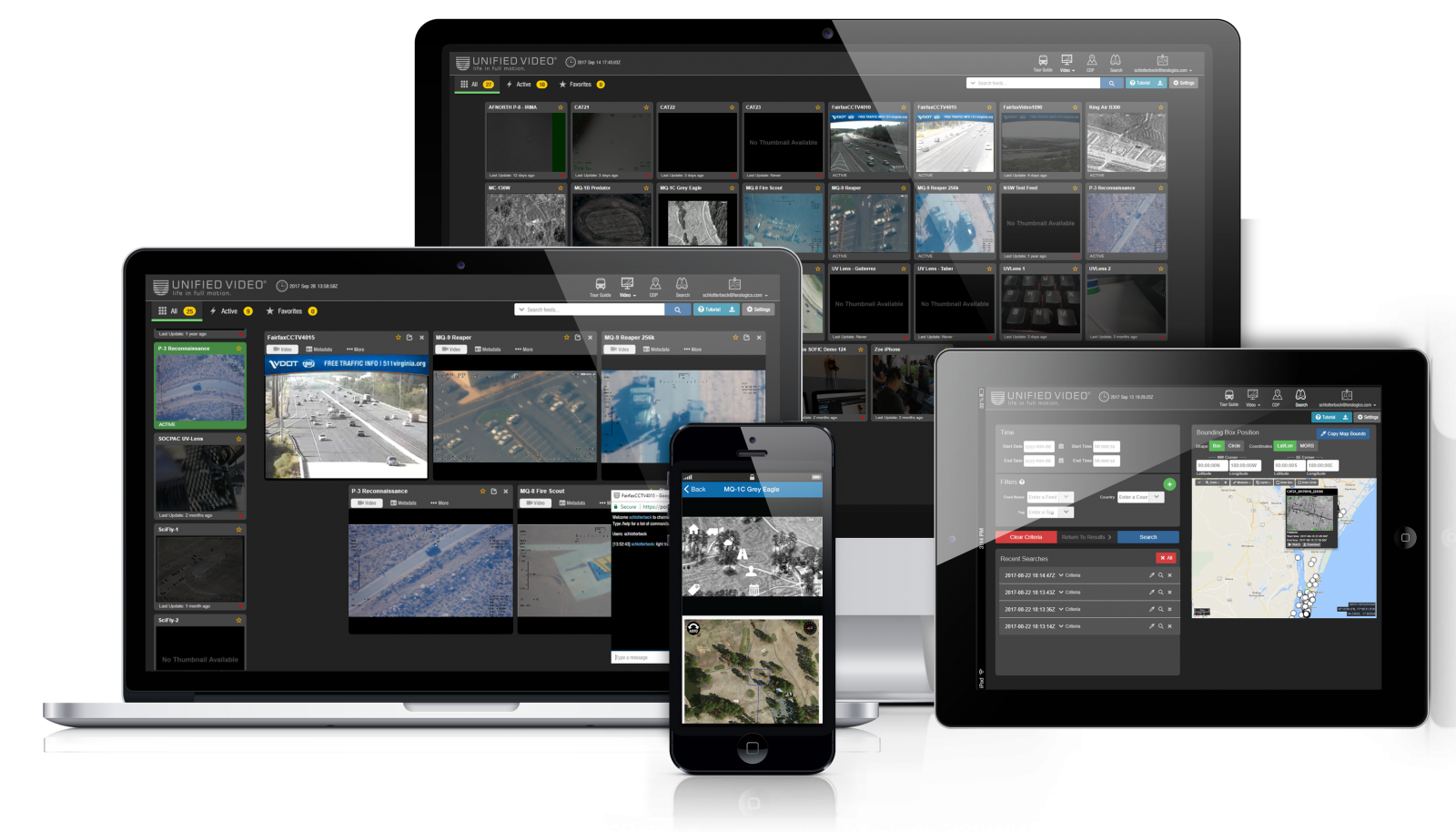 Solutions
With cloud-based, motion video streaming solutions for weather forecasting, security surveillance, asset awareness and recovery, critical intelligence analysis and mission command, our video applications are used by more than 30,000 users—including the United States defense and intelligence communities—capturing nearly 5 million hours of full-motion video each year.
Don't just watch video. Understand it.  
With its integrated real-time video management, viewing and collaboration tools, our Unified Video® Web application provides you with deep insights into content and context. The result? The ability to move beyond just watching video to extracting the information you need and making informed decisions.
Delivering real-time video management, viewing and collaboration tools, Unified Video® delivers powerful information, whether you're streaming video from a personal drone or a government deployed AISR asset.
Our video management web application enables you to view, and manage real-time or archived video on any device, anywhere in the world. Key features include:
Stream secure, live and archived video feeds from any sensor on any device
Search and Filter - Quickly find, view and share mission-critical video and data
Geospatial data - Custom map overlays and user tags create context and make video content searchable
Create custom map overlays and user assigned tags create context and provide clarity about video content
Live chat - Communicate with other viewers and search chat logs for critical mission insight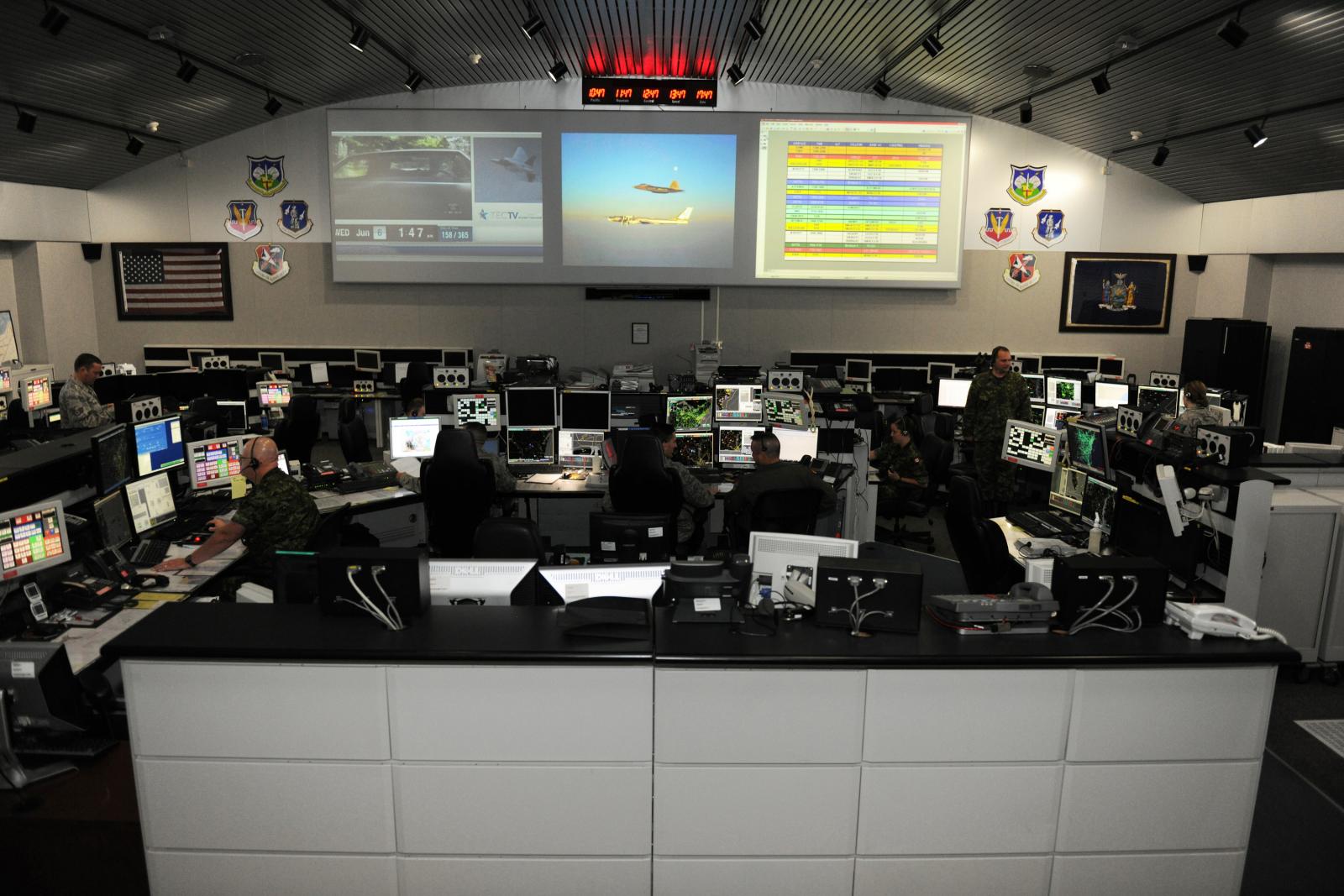 Atlas Baseband - Local Video Transport and Management
Enable Tactical Information Dominance.
Atlas is a lightweight, integrated modular suite of baseband communication equipment giving combat troops direct access to real-time intelligence in austere environments.
With its embedded UV server, Atlas natively aggregates local and external sensors for a comprehensive view of all full-motion video assets supporting the local commander's mission objectives.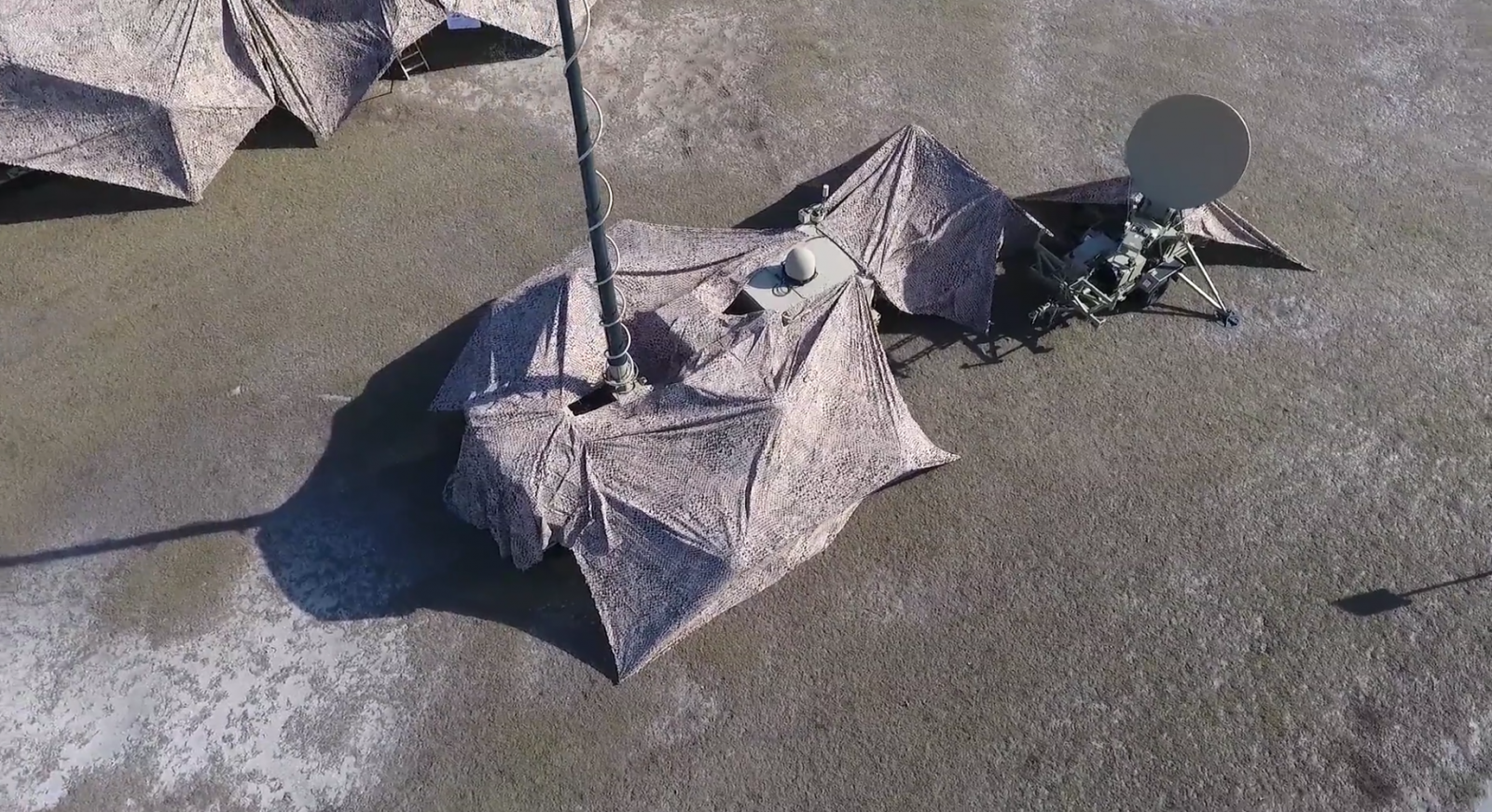 Atlas Features
Power and portability: the power of a full-size baseband suite in a single-man carry solution  
Atlas prototypes weigh under 21 pounds and are 92% smaller than solutions deployed today
Sends and receives real-time video and other intelligence generating data from any platform
Integrates with other sensor data formats
Reduces data transmission rates by 30% with no loss of video quality
Sends and receives data from remote locations, in real-time
Pairs with any VSAT antenna
Deploys with the inflatable GATR 1.2M or 2.4M antenna systems
UV/Lens Mobile App
For on-the-go, in-the-field intelligence, turn to UV/Lens, our video management mobile app.
Pairing seamlessly with our Unified Video® web application, UV/Lens turns every soldier into a sensor for real-time, on-the-ground intelligence, delivering access to the enterprise features of Unified Video® from any Android or iOS device.