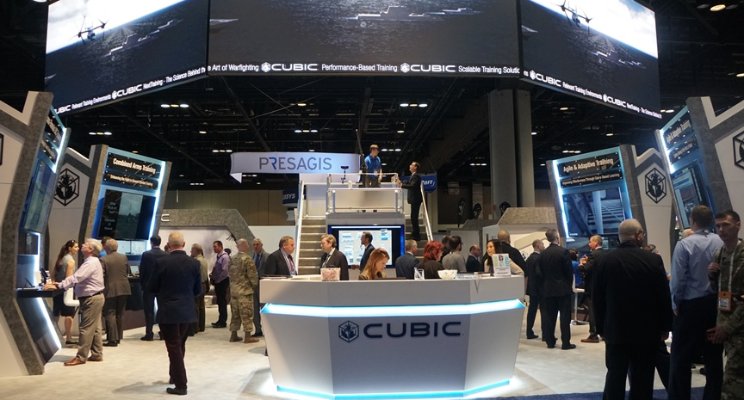 Guest Blogger: Dave Buss, President, Cubic Global Defense
It's been a busy, yet exciting couple of months for Cubic Global Defense!
We were recently informed of two significant contract awards in our training services business: 1) the U.S. Army's Joint Readiness Training Center (JRTC) to support rotational and pre-deployment training exercises and 2) U.S. Army's Mission Training Complex Capabilities Support (MTCCS) program to aid mission training capabilities.
I am especially proud of our win at JRTC as we have been the longstanding incumbent at JRTC since 2001. JRTC is The U.S. Army's premier training center that provides effective training not only to U.S. service members but also forces from our allied and partner nations. This training center is usually the last stop our service members go to train with 'real-life' scenarios before their deployment abroad.
As for our award for the MTCCS program, we are one of three companies selected to deliver training, technical and communications support to the various levels of command, where multifaceted mission command training is of importance.
Lastly, we had the opportunity to participate in National Training and Simulation Association's (NTSA) annual Interservice/Industry Training, Simulation and Education Conference (I/ITSEC). Year in and year out, the show provides us a great opportunity to showcase our cutting-edge training solutions and innovations to defense customers and security industry experts from around the globe.
With this year's theme focusing on "The Science Behind the Art of Warfighting"under our NextTrainingTM strategy -- our approach in delivering Performance-Based Training with quantifiable results and predicative analysis -- I believe it's more important than ever to make sure we are helping our customers measure the realtraining outcomes they seek. For a glimpse into what we showed, here is my short interview with Shephard Media.
It's an exciting time for our business and as the holidays approach us, I want to take this time to thank my team members and colleagues as they continue to develop innovative solutions to better serve our customers and warfighters with effective and efficient training.
I am very proud to be serving on this great team that persists as an innovator and leader in military training and solutions.