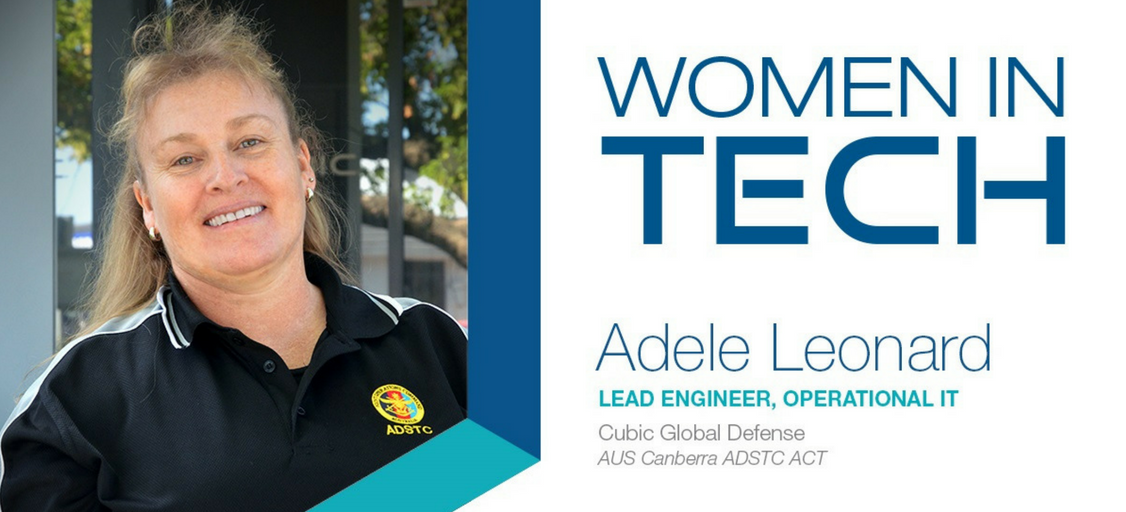 At Cubic, it's all about readiness for our military and defense customers – and that's where Adele Leonard comes into play. She's a Lead Systems Engineer at Cubic's Australian Defence Simulation Training Centre (ADSTC) in the Australian Capital Territory. Read more about how her role impacts each and every warfighter.
Adriana Hemzacek: Hey Adele. Thanks for taking the time to answer these questions and tell us more about being a woman in the tech field here at Cubic.
Adele Leonard: I'm a Lead Systems Engineer at the Australian Defence Simulation Training Centre with the Department of Defence Headquarters Joint Operations Command. I oversee the provision of engineering support, including Information Systems Management to the Directorate of Simulation Services (DSS) to support the provision of Australian Defence Force simulations. This includes the design of architectures, oversight of test and evaluation and change manager responsibilities. I also provide advice and quality assurance to the Operations Manager and Director DSS, as well as assist Technical Leads in managing the enterprise network environment including the design, implementation, and configuration of networking solutions within the ADSTC operating environment.  
Adriana: How did you come to have a technical career?   
Adele: I joined the Australian Army and was trained and employed in the technical communications field which over the years changed from electronics/radio communications to data/ICT communications. Not wanting to be left behind, I retrained in the ICT arena and discovered a passion for building and fixing all things ICT. 
Adriana: Here's an easy question for you. What's the best part of your job?   
Adele: The best part of my job is simply solving problems and creating solutions. I'd consider myself a "fixer."
Adriana: Why do you enjoy being a Cube?    
Adele: Cubic is a wonderful place to work. My favorite part of being a Cube is it feels like a second family. I spend most of my days at work and enjoy it – the people, the customers, and the work.
Adriana: We all have that superhero that we can look up to. Who was that for you?  
Adele: That's easy-it's a simple one for me. My role model is my Mum. She has always said you can do anything.
Adriana: What piece of advice would you give to young women who are studying a technological field or considering entering into a similar industry?
Adele: Just do it!!  A woman's attention to detail is wonderful. We are great multi-taskers; which in turn often makes us a great choice for the job. 
As you can tell, Adele really enjoys being a Cube. To her, it's not a job, but a career that's taken her many places with many roles. 
Stay tuned next month for more "Women In Technology".