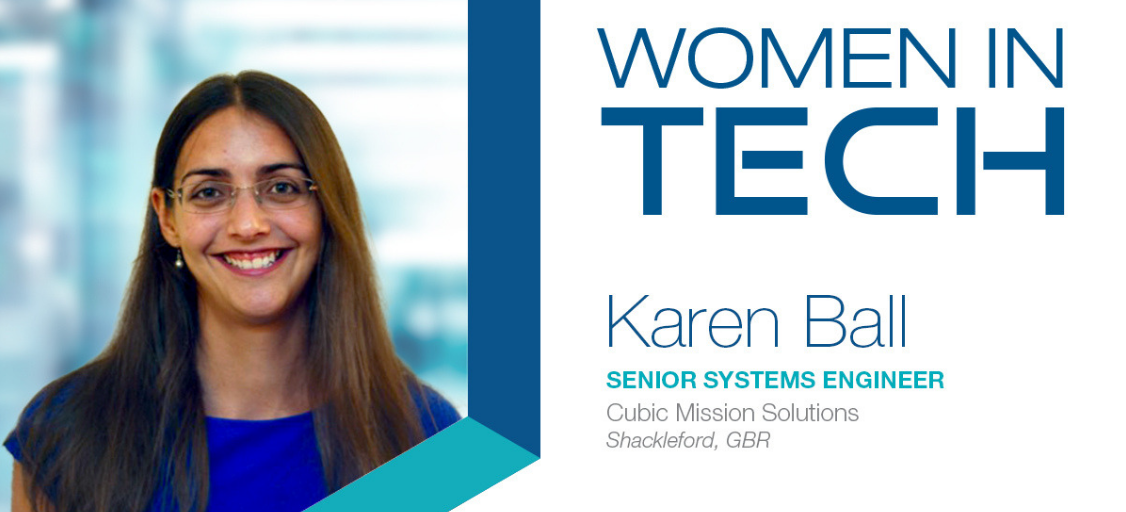 As a global company, we are always "on,"  and we are committed to our vision of Winning the Customer. This month, we're highlighting Karen Ball who exemplifies our values and is dedicated to delivering superior products. 
Charlotte Mackenzie, Marketing Communications Representative: Tell us more about being a woman in the tech field. 
Karen Ball, Senior Software Engineer: I work in an R&D team developing the Vocality RoIP device. When I joined the company a few years ago, I began designing our automated Multi-Bearer feature. It's presented all sorts of challenges, which have been very interesting to solve and take me into new areas e.g. ensuring we have mobile LTE connectivity which is something I'm definitely still learning about!
Charlotte: Tell us how you got into this industry and line of work. 
Karen: I knew I wanted to be an engineer, but I didn't know which area. I worked for an engineering company at 18 as part of the Year in Industry scheme, doing RF engineering. Initially, I was soldering and testing prototype circuit boards, and very quickly realised this didn't interest me. I requested a challenge, so my manager gave me a DDS chip to program. I suspect he just wanted to keep me occupied for a while, so I wasn't continually asking for something different to do! Much to his surprise, I came back a couple of days later with a working chip and a software program to control the relevant settings. He then gave me a significant project writing a software program to aid testing antenna alignment, which I thoroughly enjoyed. I had become a software engineer for the hardware engineering team; I'd found the right area for me!
Charlotte: We all have that superhero that we can look up to. Who was that for you? 
Karen: I don't have a superhero, but I did have inspiring parents. My Dad was an engineer and my Mum was a Maths teacher, so I did a lot of maths puzzles and problem-solving growing up. When I was about 7, I was playing with a toy aeroplane and told my Dad that I wanted to work on a plane and be an air hostess. I'll never forget my Dad's reply "If you want to work on a plane, why not be the pilot?". They showed me that there really should be no barriers to what you aim for.
Charlotte: Here's an easy question for you. What's the best part of your job?  
Karen: I love problem-solving. The most interesting element to my job is getting a really difficult challenge and working out an elegant way to solve it. Often the best ideas come from discussing a problem around a whiteboard, as you can end up with a solution which no one would have come up with individually. It's also very satisfying to see our products being sold and know that something you've played a key part in developing, is being used by so many people.
Charlotte: What piece of advice would you give to young women who are studying a technological field or considering entering into a similar industry?
Karen: Technology is such a wide-ranging field and there's a great opportunity to have a real impact on the world. We need the best minds creating new technology and I think that having a diverse team is crucial to getting the best ideas and solutions. Unfortunately, we don't have enough diversity at the moment and I think software engineering particularly struggles with this. However, for every time I get told that I "don't look like a software engineer", I encounter someone else who respects and values my opinion. Perceptions and stereotypes won't change overnight, but if we let that stop us doing something we enjoy and excel at, then everyone ends up losing.
We hope you enjoyed learning more about Karen. Join the #WomenInTech conversation on Twitter at @CubicCorp.