Overview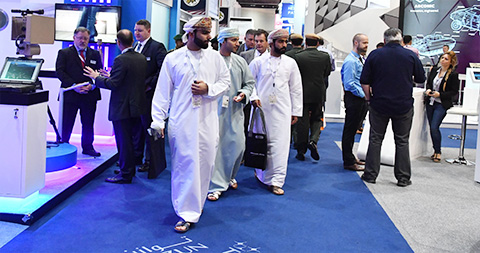 The International Defense Exhibition and Conference (IDEX) is the most strategically important tri-service defense exhibition in the world, demonstrating the latest technology across land, sea and air sectors of defense.
With over 105,000 attendees from 142 countries and more than 1,200 exhibiting companies participating in 2017, IDEX continues to attract international defense industry decision-makers and key military personnel. It is a unique platform to establish and strengthen relationships with government divisions, businesses and armed forces throughout the region.
The USA Security and Defense Pavilion, as a part of IDEX, is organized by the Association of the United States Army (AUSA).  AUSA is the official U.S. agent for the USA Security and Defense Pavilion, which is supported by the U.S. Government, officially certified by the U.S. Department of Commerce and endorsed by the U.S. Department of Defense and American Embassy.
About Us
Cubic Global Defense is the leading provider of realistic, mission-centered training solutions and mission support systems.  We provide innovative solutions for enhanced performance-based training, scalable training architectures, air combat training and high-fidelity combat training centers.