The Problem
The growing demand for personalized transport offerings and a trend towards collaborative consumption has led to a boom in alternative transport solutions, dominated by companies like Google, Apple and Uber. The growth of on-demand transport and a shift away from car ownership, driven in part by better consumer awareness, gave commuters greater flexibility and unprecedented choice of transport options. It has also, rather unintentionally, put a strain on already struggling public transport infrastructure.
Key Challenges:
Congested Stations: Many cities around the globe are straining under ballooning numbers of passengers, leading to congestion, pollution, and unhappy commuters. According to the Office for National Statistics in the UK, "commuters have lower life satisfaction, a lower sense that their daily activities are worthwhile, lower levels of happiness, and higher anxiety on average than non-commuters". In London alone, the equivalent of a Tube train full of people arrives in the city every week and needs to be accommodated on the transport network. In Chicago, due to growing congestion, commuters spend an average of 60 hours, a full working week, stuck in traffic every year. In Australia, total passenger travel in cities has grown almost ten-fold over the last 70 years.
Rush Hour Demand: All of this has had a significant impact on stations. A large proportion of congestion concentrates on stations and around ticket machines – particularly during rush hours. In many urban areas, relatively dense housing is clustered close to transit stations, adding additional strain. As more people opt for a combination of public/private and shared transport, stations have become major connecting and drop off hubs.
Impending Arrival of Automation: Trials of autonomous Ubers in Pittsburgh are just the beginning, the growth of automation and artificial intelligence raises questions about the need for human employment in a much greater number of roles – hitting hard those working in and around stations. Academics from Oxford University claim 47% of US jobs could disappear within the next decade, while the Bank of England goes as far as to say risk of job loss in sales and customer service occupations, many of which include station staff, stands at 75%.
The Solutions
Cubic is determined to focus on continually innovating existing solutions to address evolving challenges – and that includes taking another look at virtual ticketing solutions. By applying existing and emerging technologies in imaginative ways, Cubic can help operators meet budget cuts and the entire transport network infrastructure handles the growing demand.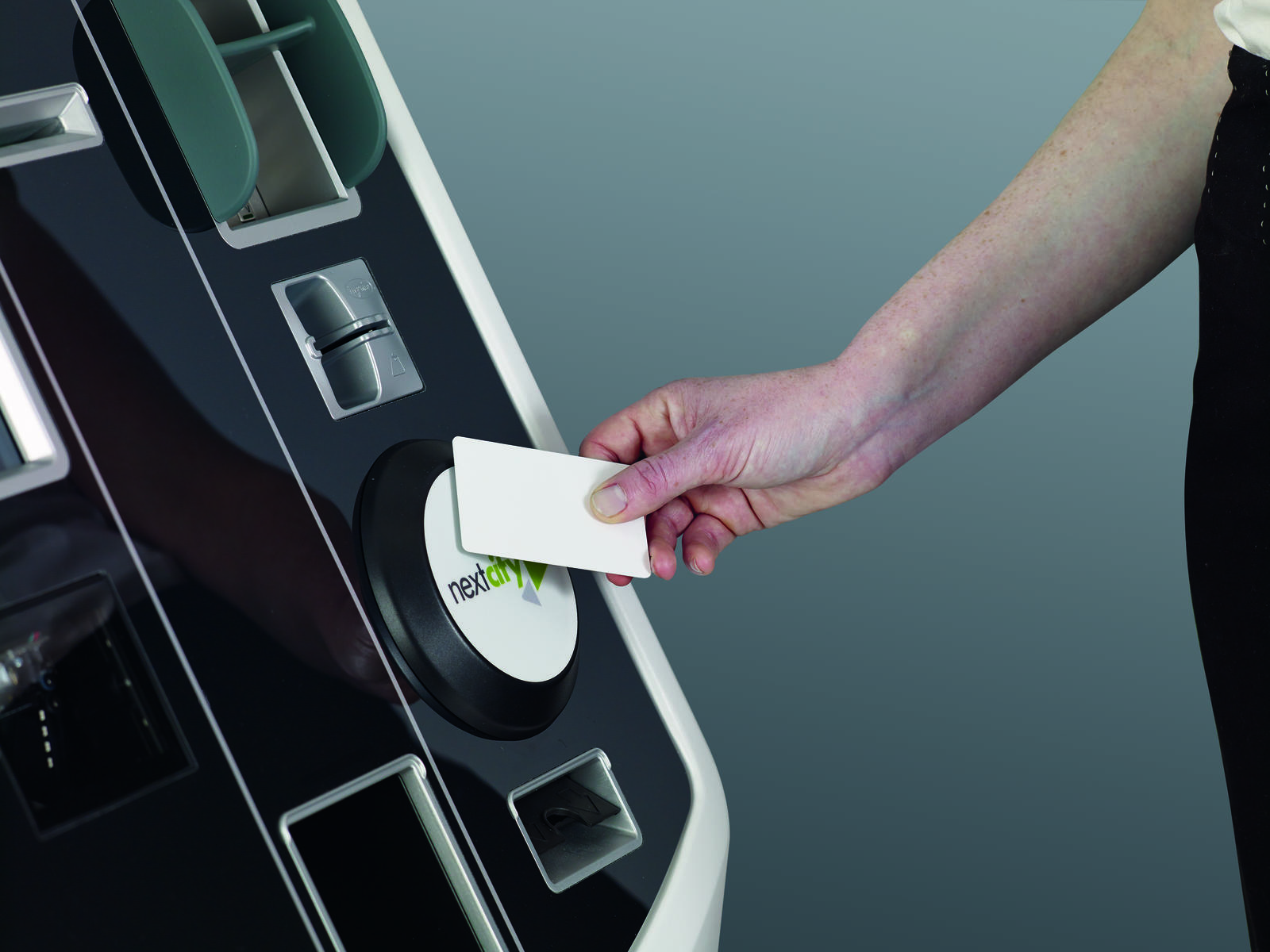 The Results
Convenience With Efficiency: The Virtual Ticket Agent is a perfect example of innovative technology that marries convenience with efficiency, while at the same time easing congestion and improving mobility services for citizens.
Human Factor: The VTA aims to provide passengers with the benefit of a walk-up ticket office that can connect them via a live video-link to a local ticketing expert. It can use the built-in camera for document validation and share information with passengers to help them select the right ticket and journey options. It also enables station staff to be deployed around stations, keeping human contact in public transit in a more efficient and effective way and improving staff visibility at platforms.
Cut out the waiting game: Offering all the functionality of a regular ticket office, but using a video link instead of an on-site operator, Cubic Virtual Ticket Agent addresses all of the issues of a traditional TVM. The average duration of a query via the Cubic product is just under a minute, meaning that technically the virtual ticket office can cope with 60 or more transactions an hour.
Interactive media: By relying on video, Cubic Virtual Ticket Agent offers an easier way to display information such as maps, time tables, when the next train will arrive, etc. all during a conversation that the customer service agent has with the consumer.