The Problem
London is the cultural and commercial hub of Europe, drawing tens of millions of visitors each year. An efficient and reliable public transportation system is imperative for this bustling metropolis of 8.5 million residents and its visitors.
Despite the widespread adoption and success of Oyster with about 90% transactions being made using the Oyster card, it still represented a business model from the 19th century. Oyster operated on a closed-loop system where one currency (the customer's money) was exchanged for another (the TfL fare) that could only be used for a single application – to pay for one's journeys.  
Operating costs for the Oyster card system were significant, with each transaction placing a burden on the system.
The Solution
Continuous customer improvement and quality of service were the main drivers for the evolution to a cashless ticketing system that began over ten years ago. In partnership with Cubic Transportation Systems, TfL introduced the now-iconic Oyster smart card, which allowed customers to load passes or an electronic purse onto a smart card, resulting in the virtual removal of cash from the system.
TfL aimed to eliminate the need for customers to convert their currency to its currency in order to use their services. Transport for London (TfL) joined with Cubic to introduce the newest way to pay – by contactless bankcard. The contactless bankcard scheme was introduced on London buses in 2012 and was extended in September 2014 to cover all modes of travel on the world's largest contactless pay-as-you-go network, covering bus, rail, Tube and tram.
With 10 million users, it was imperative for a seamless transition with minimal disruption to customers.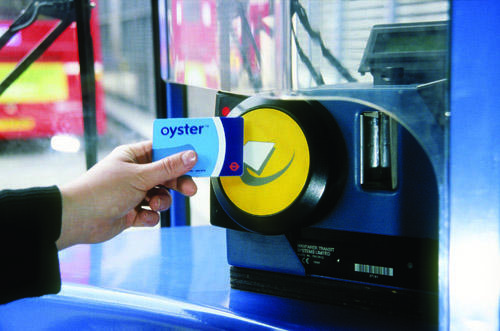 The Results
TfL's motivation has been to achieve a paradigm shift in the existing model in public transport to pay with a smart card exclusive to the system (closed loop) and transform the customer experience to one that is more familiar to them in the typical retail interaction (account-based open payment). TfL envisioned that in the new paradigm, paying for transport would be identical to paying for goods in a retail environment and the successful adoption of the contactless bankcard payment system for transport has achieved just that.
Watch how we're enhancing mobility in London.