The Problem
Given its size as the tenth most populous metropolitan area in the U.S., Miami faces congestion and transportation issues familiar to every city. The transit arm of Miami-Dade County's Department of Transportation and Public Works (DTPW) is the 15th largest public transit system in the country and the largest transit agency in Florida. Its operations include bus, rail, an automated downtown people mover, and paratransit. DTPW wanted to introduce new and improved technologies to its aging EASY Card fare collection system, but an obsolete on-premise back office, outdated device hardware, and previously released software posed a challenge.
The Solution
In August 2016, Cubic was awarded a new contract to modernize the EASY Card system and provide 10 years of back office cloud computing and support services. Since then, we've worked together with DTPW to modernize the system with technology to support contactless bank cards and Near Field Communications (NFC) mobile open payments.
Currently, DTPW has the EASY Pay Miami mobile app that allows bus and train riders to pay with their smartphones through QR code ticketing that can be accepted at fare gates and visually inspected by bus drivers. In addition to purchasing QR code tickets, users are currently able to manage their EASY Cards on their smartphones – giving them the ability to check account balances, view transaction history and purchase transit fares in a few clicks of a button.  In the next phase of the app, customers will be able to receive push notifications regarding pass expirations and low balance warnings, as well as real-time tracking of trains and buses. 
Watch how we're making transit EASY in Miami-Dade County 
The Results
Further enhancements to Miami's fare terminals and back office have turned the agency's EASY Card system into a hybrid showcase of card and account-based ticketing similar to industry-leading systems operating today in Chicago and London, the world's two largest open payment and account-based systems, which were also developed by Cubic. This innovation now allows Miami travelers to use more than one type of contactless media to pay their fares – adding a new level of convenience and choice to the customer experience.
The app will evolve in later phases to include the ability to "virtualize" and download customers' cards onto their NFC-enabled smartphones, providing the ability to manage virtual or physical EASY Cards with their phones. Added to that, the app enables open payments called PayGo, which integrate with mobile wallets, including Apple Pay and Android Pay.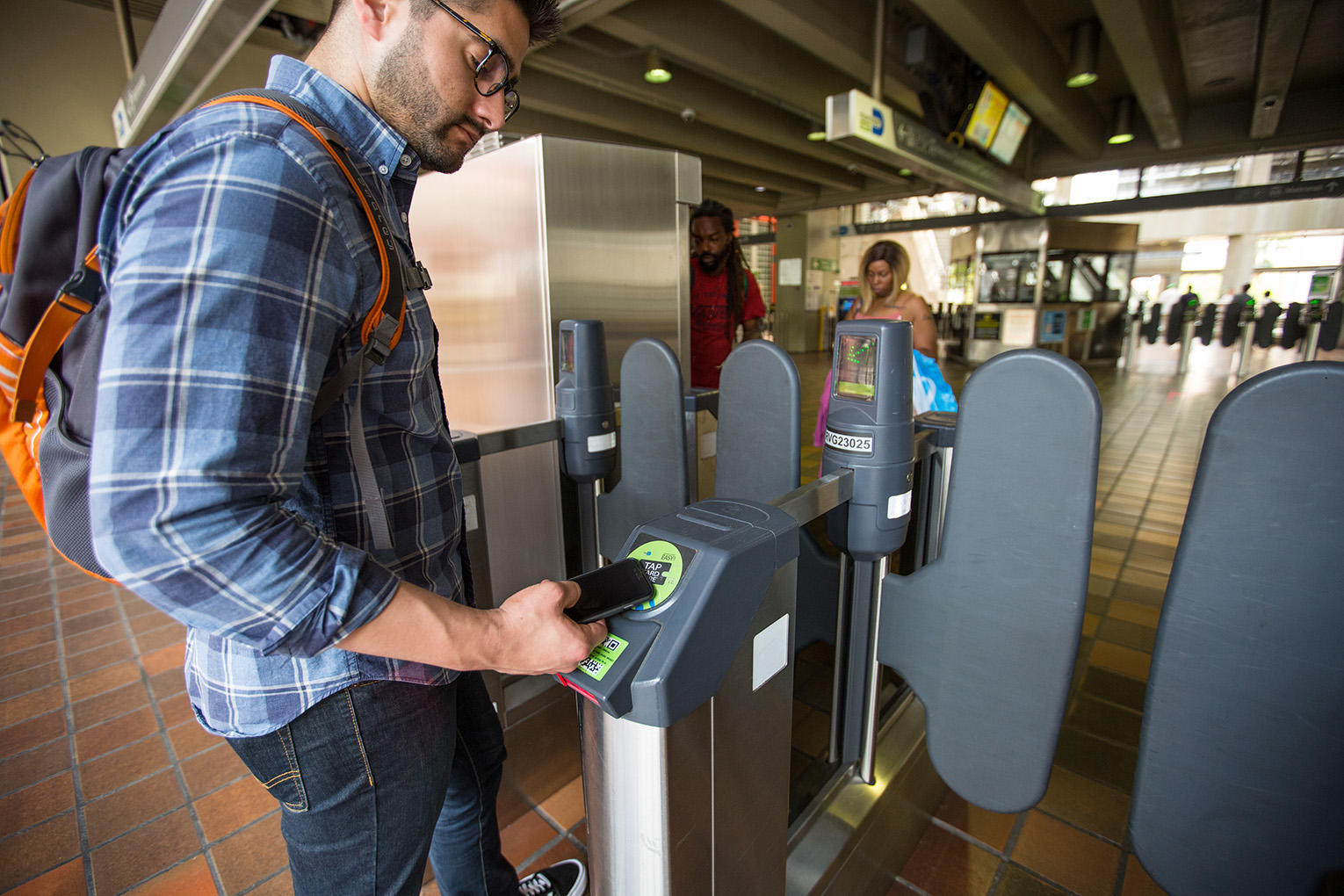 Key Stats 
Over 60K downloads on the first phase of mobile app
System-wide barcode acceptance at gates and buses
Contact EMV card acceptance at sales outlets and ticket vending machines
Enhanced fleet wide bus real-time connectivity
Cloud-based back office for a reliable, redundant, and secure system operations