The Problem
In major cities every day, workers, students and children hurry from their homes to work and school. Some have to struggle with taxis, private transportation, bicycles and scooters. A typical journey may involve two or three modes of transportation, such as a car, a train and a bus. For each of those choices, commuters are making decisions in a silo – riders cannot tell from one central information source if the road ahead is clear, parking is available, and the train and bus are on time. Equally, the service providers for rail and bus may be different, requiring commuters to carry two different tickets.
For the transportation service providers, the problem is even worse. In response to an issue or a disruption on any part of the journey, they cannot optimize the transportation network and inform the traveler of alternatives or, better still, offer incentives to alter the typical route of commuters, to help alleviate the pressure and reduce congestion in the affected part of the network. It is clear the fragmented systems and services that the transportation industry relies on today are no longer suitable to deal with the implications of the five megatrends. Transportation has reached a transition point, from which there is only one way forward – toward greater integration.
Key Challenges:
INTEGRATION: Card-based systems have a number of specific limitations, which make further integration difficult. Supporting complex fare rules for multiple service providers and different transportation modes can become difficult and time consuming.
SECURITY: As the security standards for accepting credit and debit cards become increasingly stringent, implementing new systems can create additional work for service providers, which may need to deal with testing and certification.
ARCHITECTURE: Card-based architectures have made it difficult and expensive to keep pace with rapidly evolving technologies and the opportunities these create for further multimodal integration.
EVOLUTION: Rapid developments in mobile technologies, contactless payments and cloud services made in the last few years, have shifted the way consumers think about and interact with transportation services.
The Solution
What if going somewhere were as simple as getting on the train, bus or any other service with an identification method riders already own? It could be their mobile phone, watch, credit card, university or school ID. And what if the phone, watch, card and anything else they use are all linked to an account that they have set up, which in turn is linked to a payment source, so that when they travel, the fare is automatically calculated and paid for and they are immediately notified of the charge? All that is left for them to do is to focus on their journey.
This, in a nutshell, is what Cubic calls One Account – a system where transportation service providers in a region participate and agree to use a single account for the management and administration of fares and payments. By bringing together disparate service providers, One Account would not only be able to help public transportation authorities manage travel needs in one single point but, more importantly, it would optimize the whole transportation system, enabling service providers to address the pressing challenges mentioned earlier.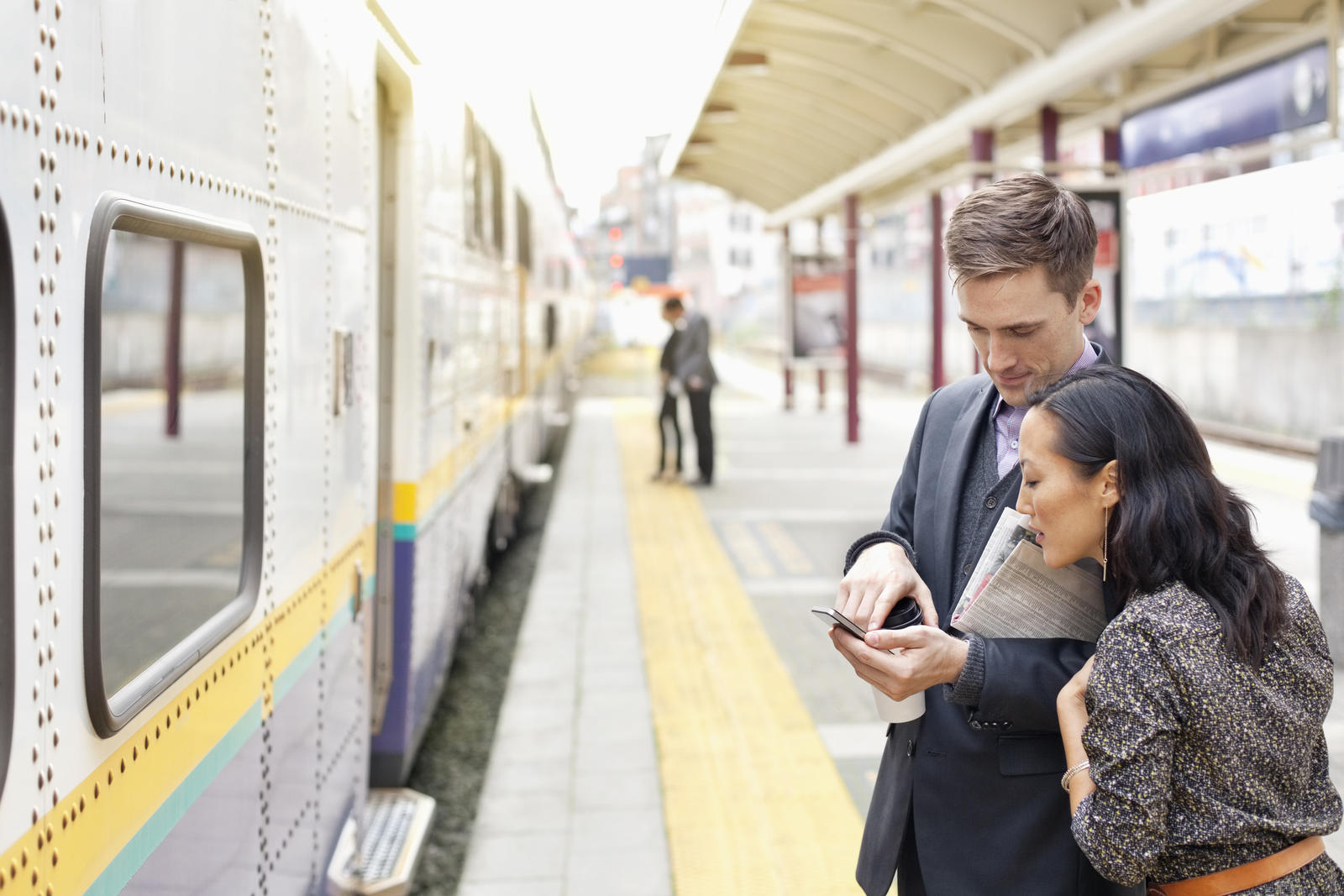 The R

esults
REDUCED PRODUCTION COSTS: Since riders pay with devices they already have, service providers can reduce costs associated with issuing, collecting and managing fare media. Service providers can also lower payments processing costs by sharing a common payment gateway and, with customers funding one account, by processing a lower overall number of transactions.
ADDED CONVIENENCE: Travelers can make deposits into their transportation accounts online or with their mobile devices, instead of standing in line to buy cards or tokens. The increased convenience helps improve customer usage and satisfaction, both among local residents and visitors.
EASE OF INTEGRATION: When it comes to integration, accountbased systems allow all the public and private providers within a region, from ferries to bike-sharing services to trains to tolling, to share the same customer administration and payment infrastructure.
INCREASED EFFICIENCY: Service providers have the opportunity to centralize systems as well as data, which helps lower costs and increase efficiency.
INNOVATIVE OPTIONS: Collaboration can result in innovative payment and information solutions, which can in turn lead to more convenient and intelligent travel for the riders.